Disciplinary spotlight: Civil Engineering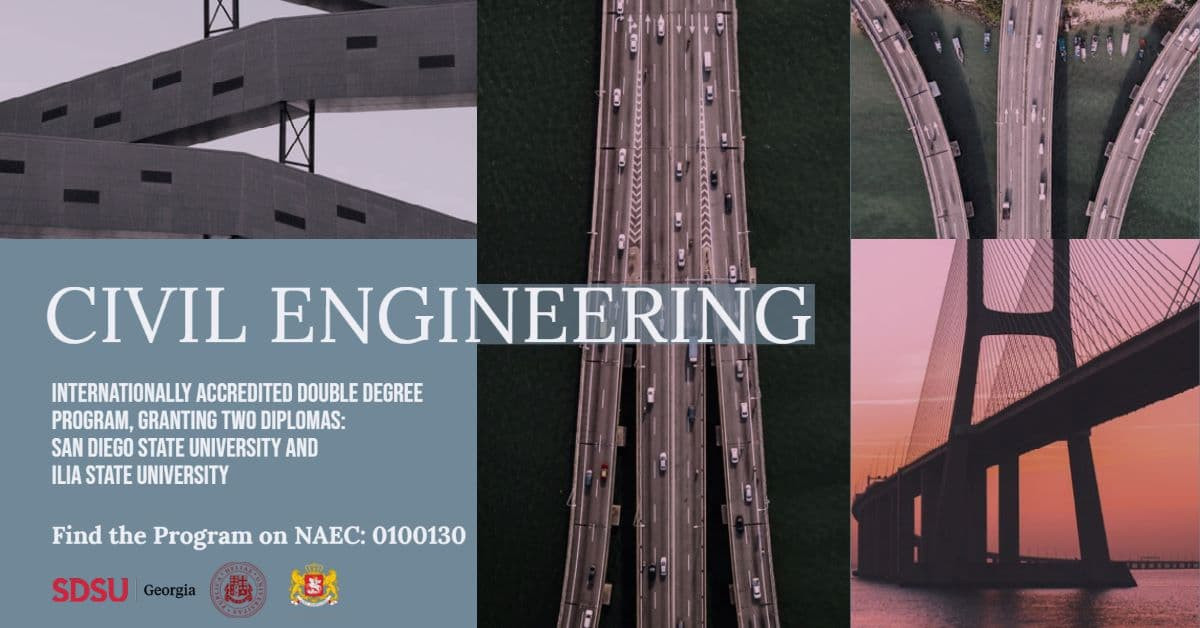 Civil engineering is one of the broadest branches of the engineering discipline that deals with the design, construction, and maintenance of the physical and naturally built environment, including works such as bridges, roads, canals, dams, and buildings. Civil engineering takes place on all levels: in the public sector, from municipal to federal levels, and in the private sector, from individual homeowners to international companies.

Unlike Construction Engineering, which is a relatively newer branch of engineering, Civil Engineering is one of the oldest and broadest, covering a wide range of sub-disciplines. Civil Engineers concentrate on infrastructure design, planning, and management, while Construction Engineers and construction managers focus on the on-site implementation of those designs created by civil engineers.

Civil Engineering is an emerging field in Georgia and the region due to the increasing importance of civil infrastructure and the support it provides for the economic development of the country.

This year, SDSU's programs in Georgia have the unprecedented support of the Ministry of Education and Science of Georgia, making it possible to offer internationally accredited U.S. degree programs with an annual tuition of 2250 Georgian Lari. Government scholarship also applies.

SDSU's Civil Engineering program is available for selection on your NAEC database with code 0100130. For more information, call us at +995 0322 311 611, or continue reading to learn why you should become a Civil Engineer.