President de la Torre Hosts SDSU Georgia Students at the University House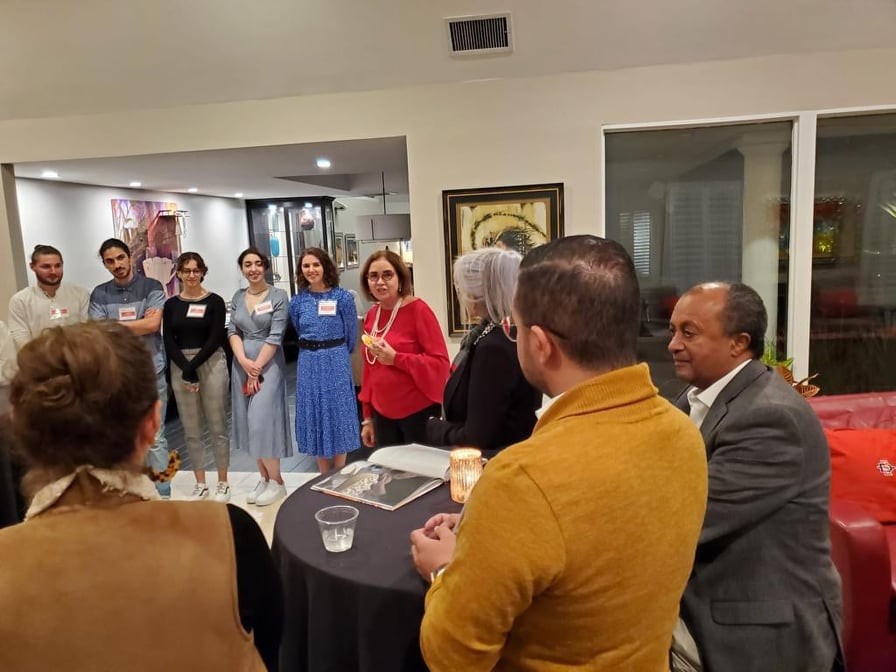 On October 25 President Adela de la Torre hosted SDSU Georgia students who are currently taking classes at SDSU. Dinner at the University house was attended by 12 exchange students from SDSU Georgia, and a visiting professor from Tbilisi, Head of Quality Assurance at Tbilisi State University, Prof. Irma Grdelidze.
The dinner meeting gave all parties an excellent opportunity to exchange opinions and feedback. President de la Torre was particularly interested in the well-being of students. The SDSU-G students were very happy about their SDSU classes and also about their stay in San Diego. In attendance were Associate Dean of SDSU-G Asfaw Beyene, AVP for International Affairs Cristina Alfaro, Director of the International Affairs Complex (IAC) Noah Hansen, and other staff members of IAC.
Each semester, a specific number of students are exchanged between the Georgia and SDSU main campuses. Most SDSU Georgia students participating in the exchange program receive either partial or full funding.