SDSU and MES Sign a New Memorandum of Partnership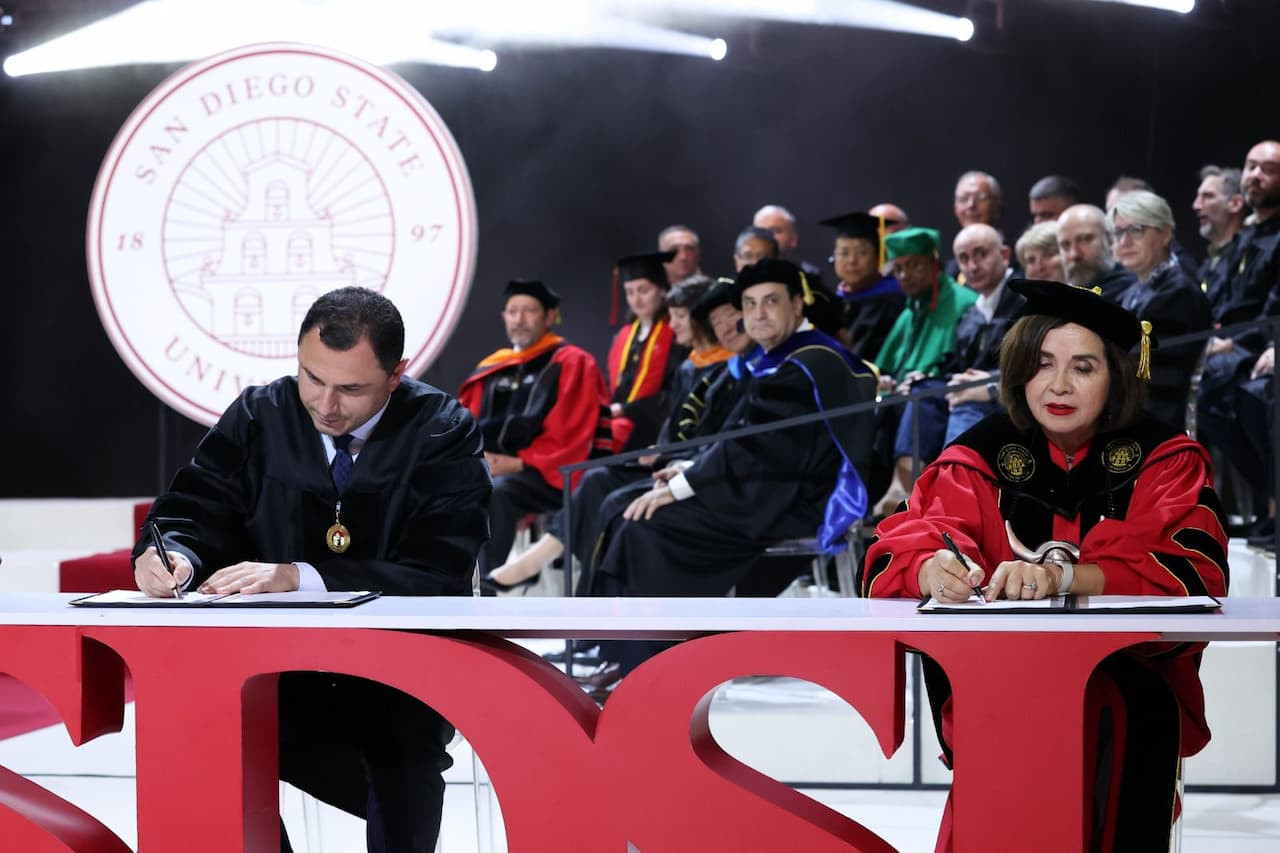 The partnership between the Ministry of Education and Science of Georgia and San
Diego State University continues beyond the Millennium Challenge Corporation
Compact timeline. Through the initiative of the Ministry, SDSU, with the partner
universities, Tbilisi State University, Ilia State University, and Georgian Technical
University, will admit more students to the internationally accredited STEM programs in
2023.
A Memorandum of the continuing partnership was signed by the Minister, Dr.
Giorgi Amilakhvari, and the President of SDSU, Dr. Adela de la Torre, at the
Commencement Ceremony on May 30.
On May 30, SDSU graduated the fifth cohort of 103 students in Georgia. 40% of the
graduates were women, and 66% graduated with academic honors. This has brought
the total number of graduates of the SDSU programs in Georgia, supported by the MCC
compact, to 523.
With the Ministry's support for the 2023-2024 Academic Year, SDSU will admit 90 more
students to three degree programs in Georgia: Computer Science, Computer
Engineering, and Civil Engineering. The annual tuition for each program is 2250 GEL,
and the government scholarship (determined by NAEC scores) is also applicable.