SDSU Celebrating 125 Years of Excellence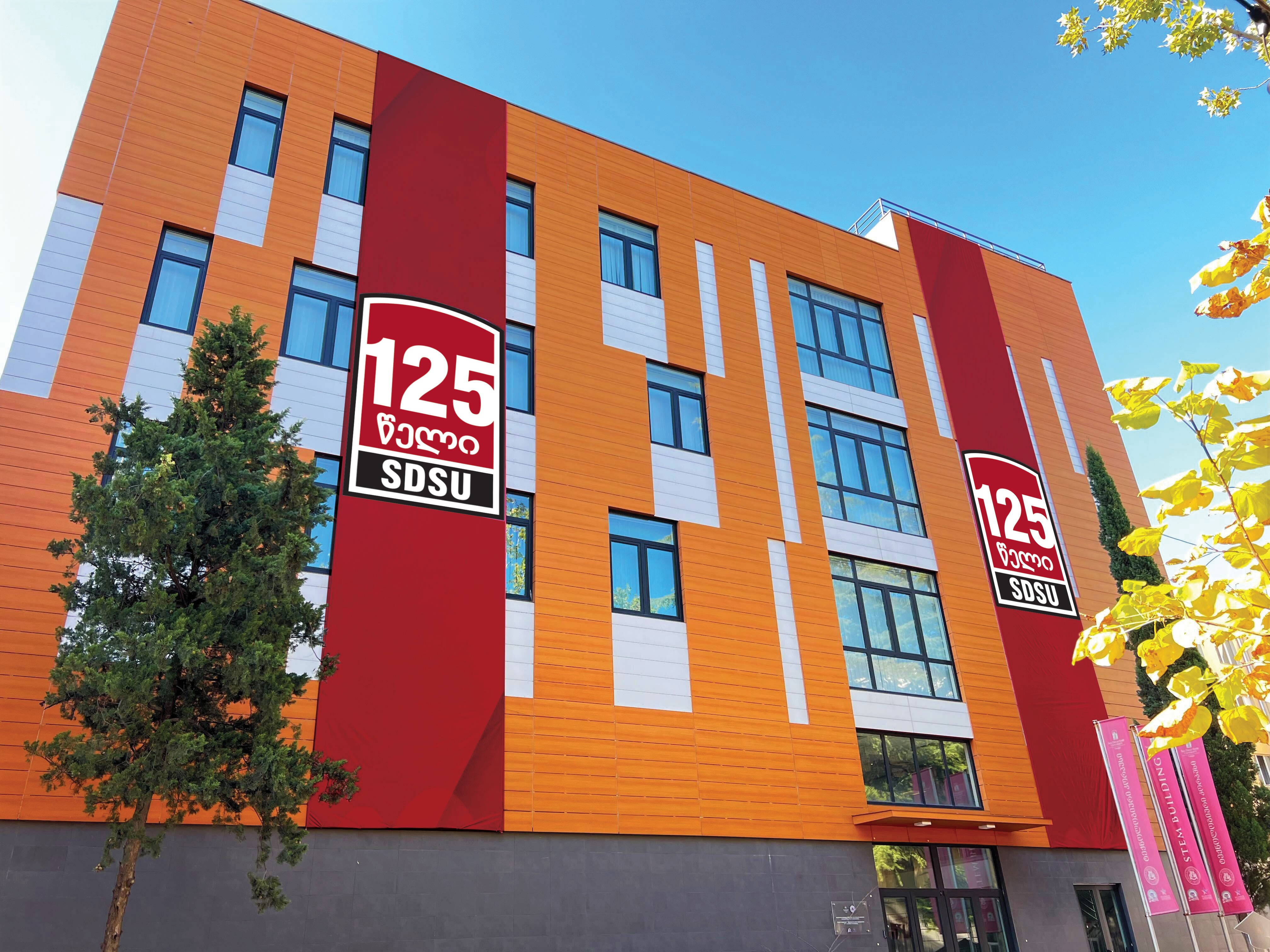 Since its founding in 1897, SDSU has grown to become a leading public research university and a federally-designated Hispanic-serving Institution. Each year, SDSU provides more than 36,000 students with the opportunity to participate in an academic curriculum distinguished by direct contact with faculty and an international emphasis that prepares them for a global future. SDSU is the oldest higher education institution in San Diego.
To celebrate 125 years of excellence and pride in red and black - businesses, attractions, and landmarks were lit up red throughout San Diego and Tbilisi. Tbilisi City congratulated SDSU by lighting up the historic Tbilisi Ferris Wheel, overlooking the city from 1000 feet. The STEM building constructed by SDSU Georgia, in partnership with Ilia State University, was also lit up in red during the campaign week of October 29th through November 6th. The sky-high banners hung from the top of the building also spread the festivities, marking the 125th anniversary of SDSU in two languages: Georgian and English.
In San Diego, many buildings, bridges, city landmarks, and neighborhoods turned red to join the anniversary campaign for the oldest university of the city, including the 1,200-acre Balboa Park, BLVD63 - SDSU off-campus housing community, Little Italy neighborhood in San Diego, Port of San Diego, San Diego County Administrative Building, SeaWorld San Diego, and many others. SDSU's on-campus locations were also lit up, including the iconic Hepner Hall, the newly constructed Snapdragon Stadium, and many more.
SDSU Georgia is a proud member of this over-the-century-old institution, with its diverse community committed to equity and inclusion. SDSU's project in Georgia is one of the highlights of the country's recent history and a great example of a successful multilateral collaboration that academia can build beyond the cultural, language, and even time zone boundaries.
Happy 125th Anniversary, SDSU!