SDSU Georgia delegation attended SDSU Aztecs' first game on Snapdragon Stadium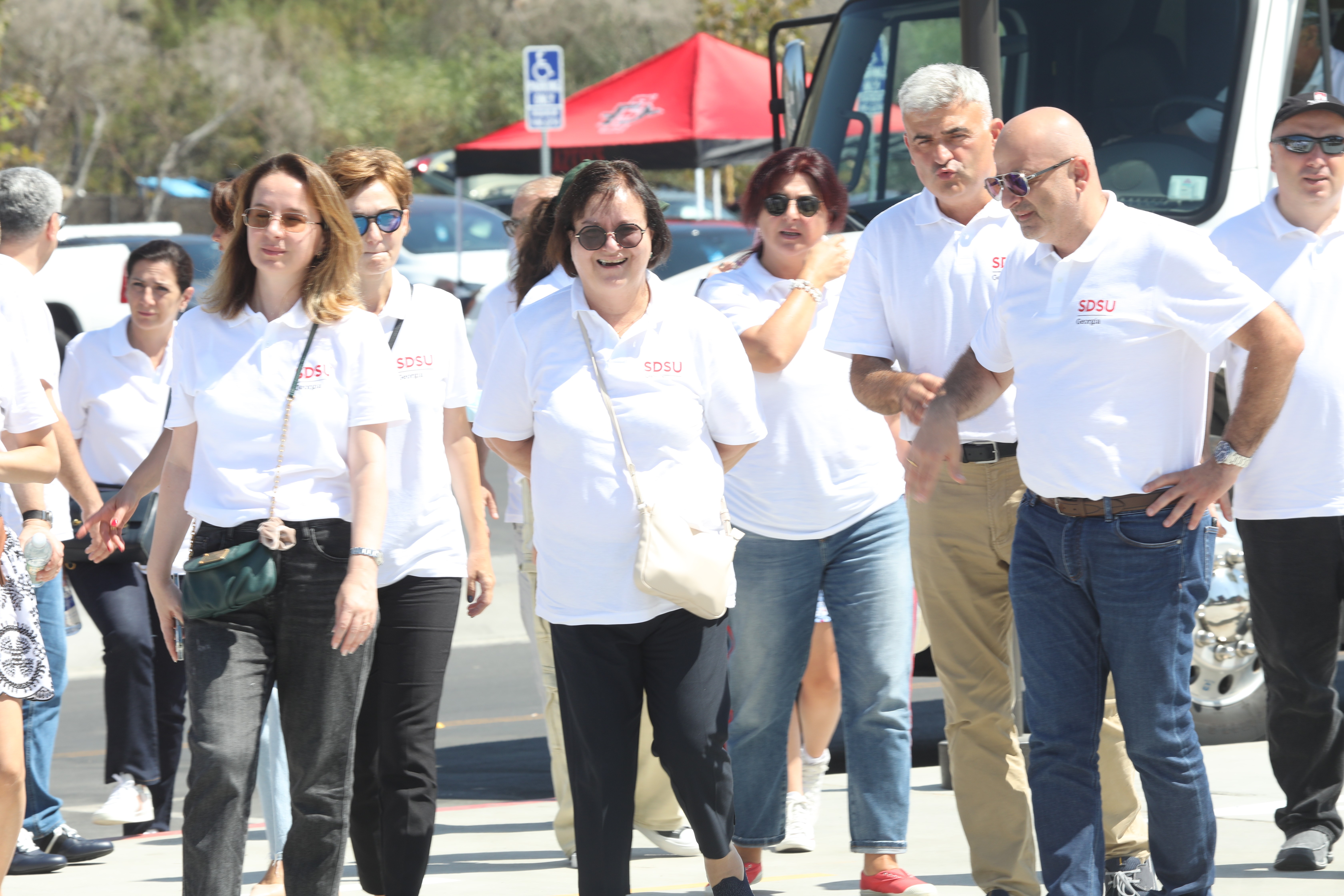 Snapdragon Stadium, the new home of San Diego State University's American football team, staged its first game on Saturday, September 3, where Aztecs played the Arizona Wildcats. Work on the 35,000-capacity stadium began in August 2020 and the project was completed on time ahead of the Aztecs' season opener. The Aztecs-Wildcats clash was aired nationally on CBS Sports.
A delegation of SDSU Georgia's partner universities and PPPF donors were among the attendees to the game.
SDSU's home schedule at Snapdragon Stadium also includes games against Idaho State (Sept. 10), Toledo (Sept. 24), Hawai'i (Oct. 8), UNLV (Nov. 5 – Homecoming), San José State (Nov. 12) and Air Force (Nov. 26).