Second Joint Job Fair Held with SDSU, TSU, ISU, and GTU Seniors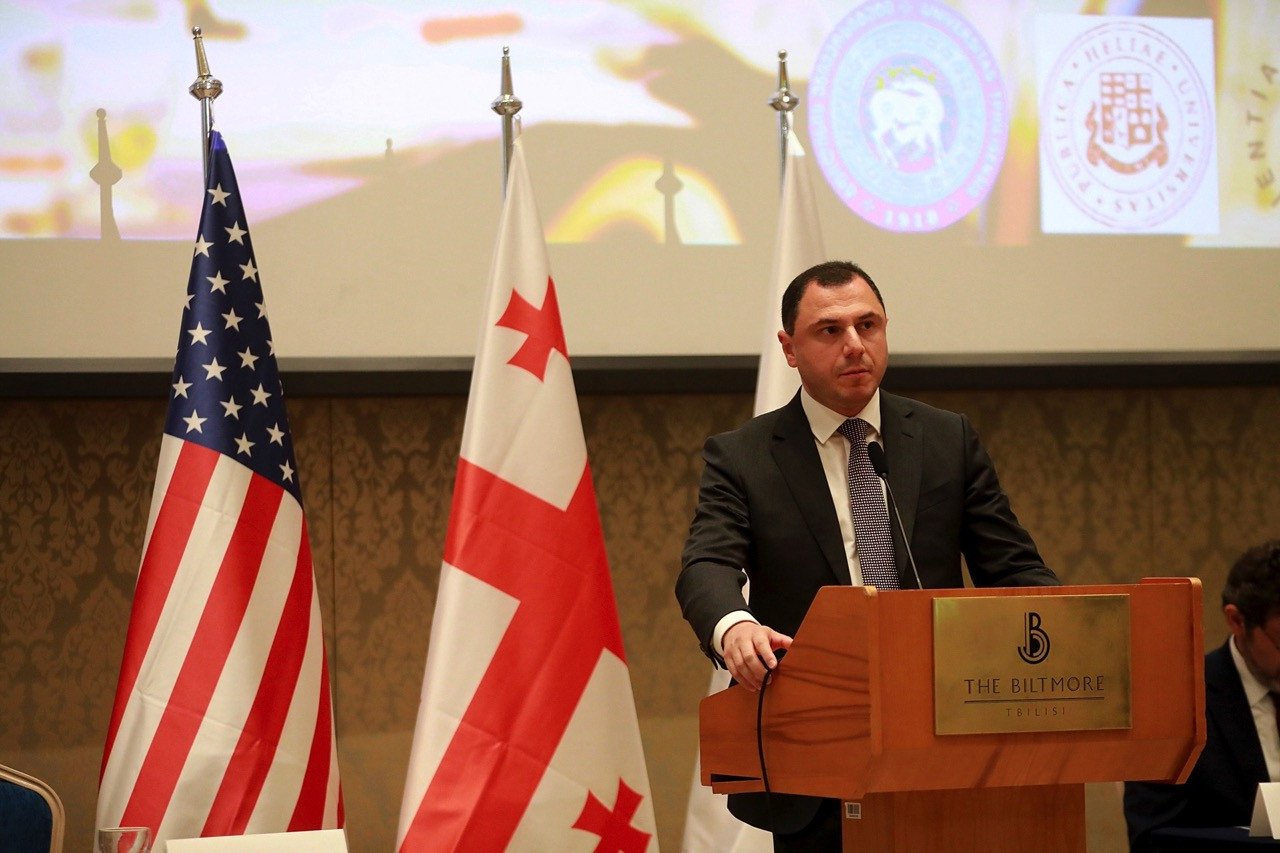 On April 27, SDSU Georgia held the second Joint Job Fair in partnership with Tbilisi State University, Ilia State University, and Georgian Technical University. The event aimed to connect employers with students, studying in internationally accredited programs for internship and employment opportunities.
The event was attended by the Minister of Education and Science of Georgia, Dr. Giorgi Amilakhvari, rectors of the three partner universities, CEO of Millennium Foundation, Magda Magradze, ABET international accreditation expert, Dr. Joe Turner, and other distinguished guests. More than 40 companies and 100 students participated in the event.
On June 2, the 5th annual Capstone and Senior Design Projects Showcase was also held jointly. This year, in addition to SDSU Georgia seniors, ABET Accredited and ABET Track Capstone teams from partner universities joined the showcase. The event was attended by the stakeholders and supporters of SDSU Georgia, representatives from the partner universities, and the academic delegation from SDSU, headed by President Adela de la Torre.