Spring 2023 SDSU Georgia Advisory Board Meeting Held at Tbilisi Marriott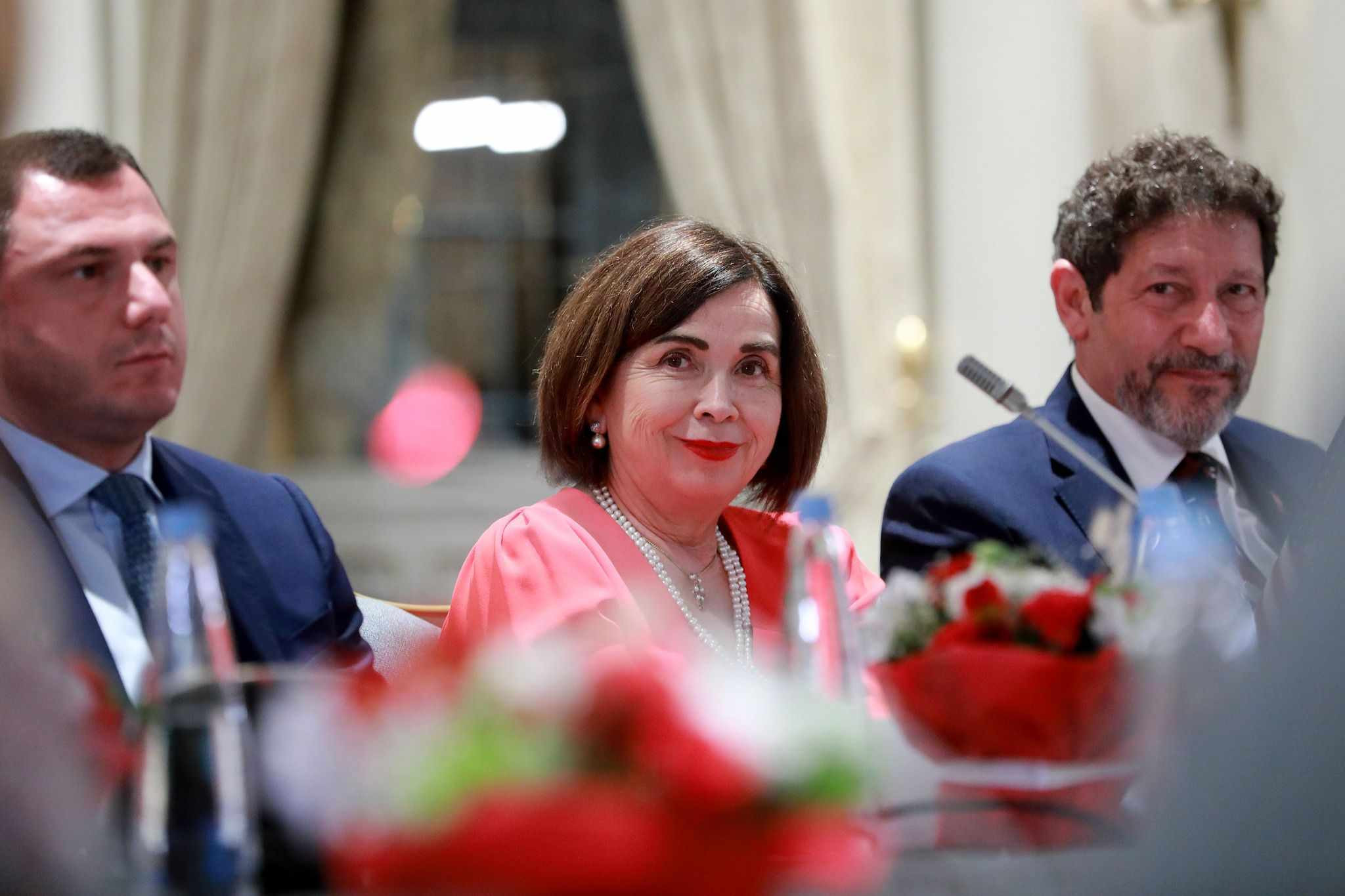 Left to right: Minister of Education and Science of Georgia, Dr. Giorgi Amilakhvari, President of SDSU, Dr. Adela de la Torre, and Dean of SDSU Georgia, Dr. Halil Guven
On May 29, 2023, SDSU Georgia held the Spring 2023 advisory board meeting at Tbilisi Marriott. The meeting was attended by the Minister of Education and Science of Georgia, Dr. Giorgi Amilakhvari, CEO of the Millennium Foundation, Ms. Magda Magradze, U.S. Embassy representative, rectors of the three partner universities, advisory board members and PPPF donors of SDSU Georgia and the academic delegation from SDSU, headed by President Adela de la Torre.
SDSU Georgia's Advisory Board meets biannually for a status update and exploration of partnership opportunities between the university and industry. The Board consists of members from the Georgian public and private sector to deepen the partnership, stay current on project updates, and promote the successful placement of SDSU Georgia's program alumni on the job market.
San Diego State University (SDSU) is an American university with more than 100 years of history. It is one of the largest and most demanded universities in California. From 2015, San Diego State University, through funding from the U.S. Government's Millennium Challenge Corporation, offers students internationally recognized bachelor's degree programs in STEM. The purpose of the project is to prepare a highly qualified workforce in the STEM field.