#StudentSuccess - Giorgi Nareshelashvili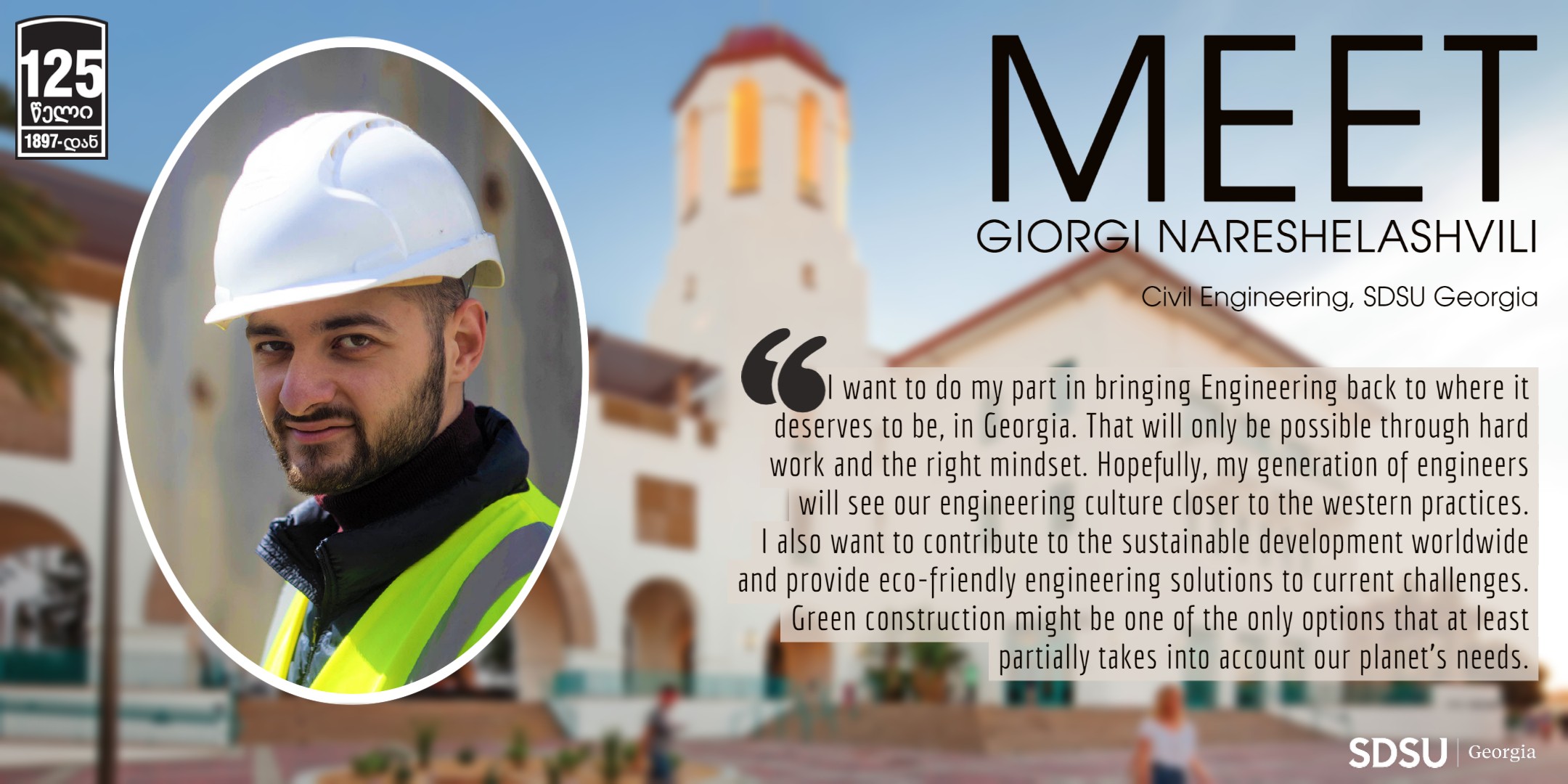 I am Giorgi Nareshelashvili, a senior majoring in Civil Engineering at SDSU Georgia. When it comes to why I have chosen STEM, I can start from my very early years in high school, when I liked technical subjects, especially physics. Moreover, I have always been excited about engineering and how everything we see around us: buildings, bridges, roads - are constructed. Seeking answers to all of these questions led me to civil engineering.
I am a student member of the American Society of Civil Engineers (ASCE) and the President of Ilia State University ASCE Student Chapter. Being a part of such organizations helps you grow personally and professionally. It is productive to share knowledge and experience with others, especially those from different countries and cultures. That became particularly evident during my exchange visit to SDSU's main campus.
As for my plans, I aspire to manage time and resources correctly to use my education for the career advancement. Currently, I am a junior structural engineer at Cubicon LLC, trying my best to balance my studies and work. What makes me passionate about my profession is the realization of creating something that will be used by communities for decades to come. To me, this is exciting and a big responsibility.
Unfortunately, 20th-century politics has affected engineering in Georgia too. In the future, I want to do my part to bring it back to where it deserves to be. That will only be possible through hard work and the right mindset. Hopefully, my generation of engineers will see our engineering culture close to the top western practices. I also want to contribute to the sustainable development worldwide and provide eco-friendly engineering solutions to current challenges. Green construction might be one of the only options that at least partially takes into account our planet's needs.