Our Alumni

2021-2022
---
Graduated from SDSU Georgia in 2019, with a Bachelor of Science in Computer Engineering.
Currently a Software Engineer at Mitchell International in San Diego, California, United States.
Giga manages a group of 10 configuration engineers in a rotation of every 4 weeks, leads the complex application releases for production, and works on major improvements to tools and processes. He develops solutions around software release automation, dependency management, and continuous integration.
Giga Vashakidze makes sure to keep the software release updates and changes to the most trafficked sites without users ever noticing a glitch in service. He works with other software engineers and delivery managers to ensure their services and products seamlessly move from development through rollout and into production.
Mitchell International, Inc. is North America's leading provider of auto physical damage claims management web-based solutions, headquartered in San Diego, CA. Mitchell's comprehensive solution portfolio and infrastructure connect its customers in ways that enable tens of millions of electronic transactions to be processed each month for more than 300 insurance providers across the Americas and in Europe.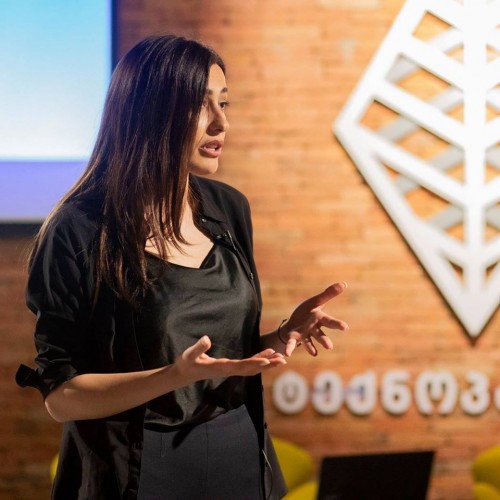 Mariam Gagua is a Computer Engineering program alum of SDSU Georgia.
Mariam is currently a Mobile Bank Product Owner at Bank of Georgia in Tbilisi, Georgia. The biggest project she has worked on is the first "digital card" in Georgia, which enables users to order
their debit card in just one second and use it immediately. Her main goal is to help Bank of Georgia
digitalize its products and meet the needs of the market.
Mariam Gagua was also elected by her peers to be the Vice President of the SDSU Georgia Alumni Association.
---