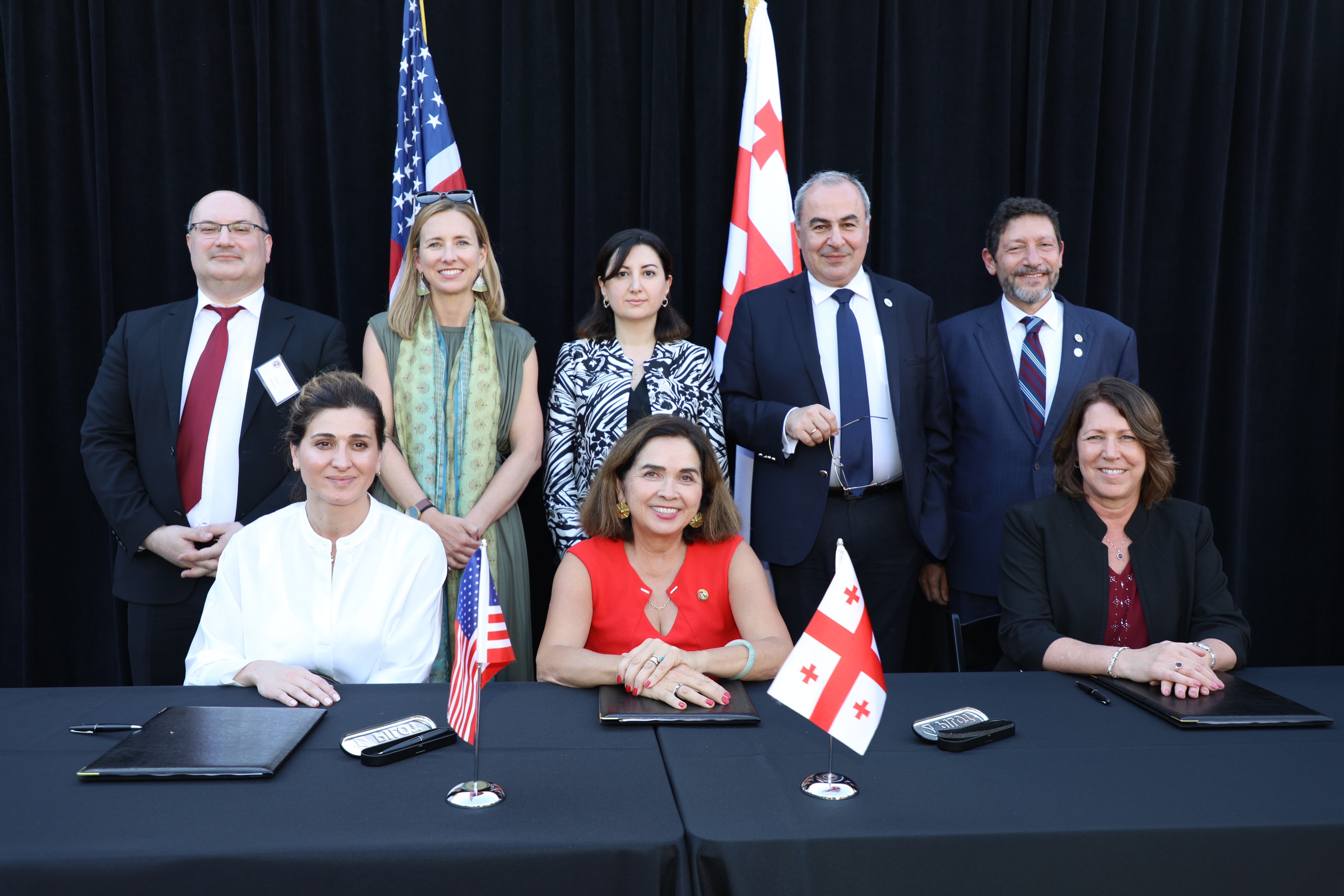 Goal of Partnership
The SDSU Georgia project was initiated by the Georgian Government and implemented through the Millennium Challenge Account – Georgia, with funding from the U.S. Millennium Challenge Corporation. The project was intended to tackle the critical shortage of Science, Technology, Engineering, and Mathematics (STEM) professionals in the country and to provide an American university education that would improve human capital in the Georgian labor force. SDSU is approaching this project in partnership with Tbilisi State University (TSU), Ilia State University (ISU), and Georgian Technical University (GTU) – the three premier public universities in Georgia – to provide STEM Bachelor's degrees, and at the same time build capacity at state universities in Georgia.
SDSU Georgia project has completed its fifth year of operation as five cohorts of students have been recruited by Academic Year (AY) 2019-2020. SDSU Georgia program has aimed to reach the following goals:
Increase awareness of the importance of STEM education in Georgia and prepare highly qualified STEM professionals as SDSU Georgia program graduates

Initiate reforms in STEM subjects in Georgia and introduce international accreditation concepts to the state universities in Georgia

Build capacity through renovation/construction activities and faculty development.