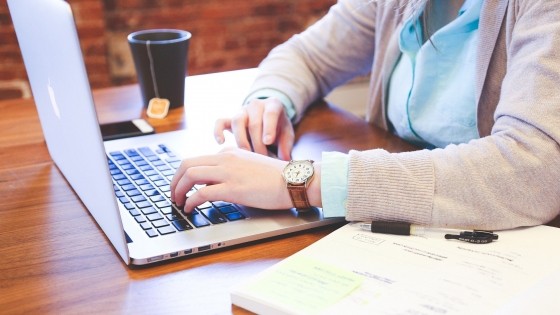 SDSU Georgia Operating on Virtual Learning Platforms since March 2, 2020
In response to Covid-19, starting March 2, 2020 SDSU Georgia has moved to virtual teaching and learning starting from the Spring 2020 semester.
The cornerstones of SDSU Georgia's virtual learning are the site-licensed software provided to the faculty and students for online learning. These include:
CANVAS - Canvas is a Learning Management System (LMS) that provides instructors with the ability to distribute course materials and much more. It includes assessment and communication tools, student and teacher apps for mobile access, and analytics for monitoring usage.

Blackboard Learn is a virtual learning environment and learning management system that is used for instruction at SDSU. This is a web-based server software that allows integration with student information systems and authentication protocols. Blackboard is generally utilized for communication with the students, sharing course content, assignments, and grading. Blackboard learning modules and a media library are now actively used by the professors to post online lectures for students to access.

Zoom is another tool that is actively used for online learning by SDSU Georgia. Zoom allows students to ask questions using chat, use reactions to engage with the audience, and utilize the "raise your hand" feature in order to ask questions during the lectures.

SDSU Georgia continues to Turnitin for submitting assignments, which is used in general instruction as well.

Respondus Test Software, Respondus LockDown Browser, and Respondus Monitor are used for conducting exams and tests online. It is designed to help prevent online test-takers from accessing applications and websites on their computers, as well as printing and copying the test while it is running.

MATLAB is a desktop programming environment for algorithm development, data analysis, visualization and numerical computation that is also actively used by SDSU Georgia.

YouTube videos are also used as a non-interactive resource.
Flexible Course Design Summer Institute
Given the fact that SDSU Georgia has completely transitioned to virtual teaching and learning starting March 2, 2020, a three-week SDSU Flexible Course Design Summer Institute was organized. The training aimed to prepare the faculty for the uncertainties that lay ahead in Academic Year 2020-21, and provided participants with pedagogical strategies to teach in a hybrid (blending online and face-to-face) or fully online environment.
The Purpose of the training was to:
Compare course design in varied modalities (face-to-face, hybrid, fully online)

Align goals, activities, and assessments to optimize for online learning

Develop active learning strategies that transcend modalities

Investigate inclusive and equity-minded framework while designing for the online learning environment

Explore when they may want to leverage the use of asynchronous learning objects

Participate in a well-designed Hybrid-Flexible (HyFlex).
Course Institute Summary
79 SDSU Georgia Faculty members have successfully completed the training. After completion, they have mastered Canvas - a course management system that supports online learning and teaching. It allows professors to post grades, information, and assignments online. It is being used by universities and colleges all over the world. Canvas provides a variety of tools to support online learning in a number of ways.