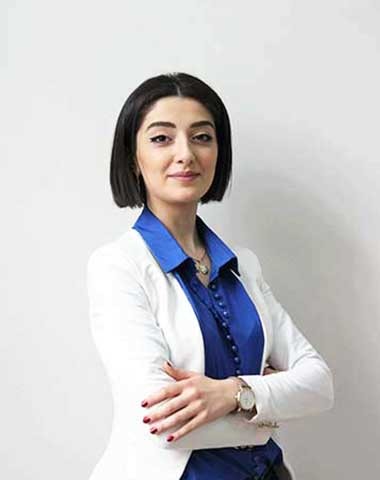 Anna Shakhnazarova
Purchase and Logistics Coordinator / Employer Relations Manager
Has been working for San Diego State University Georgia, since 2015. She is responsible for building necessary procurement strategies and supply chain in order to maintain university processes running efficiently. Anna is involved in the process of outfitting classes and laboratories with high quality equipment and furniture to meet SDSU main campus standards. As a procurement expert, she is examining local and international markets for gaining best prices for goods and services, with accent on high quality and best delivery terms.
With total work experience of 9 years in field of Procurement and Logistics in such companies as Tegeta Motors Ltd and Integrated Business Solutions Ltd, she is experienced in all aspects of supply operations, materials management, purchasing, production planning, inventory management, new product development, logistics, applied business systems and integrated business process management. During her work experience she has been able to demonstrate leadership in process of obtaining and prolonging ISO 9001:2000 Quality Management Systems certificate for one of the companies she was working in.
Anna is alumni of International Black Sea University with Bachelor degree in International Economic Relations/Social Sciences and Master Degree in Business Administration.