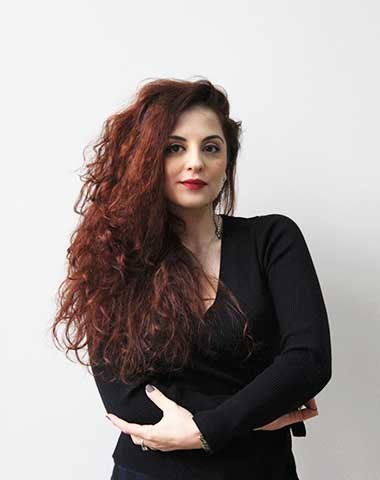 Asmati Naskidashvili
Student Affairs Manager
With thirteen years of professional experience Asmati worked in Public Sector (Ministry of Defence), International Organizations (National Democracy Institute; Konrad Adenauer Stiftung; International Institute for Multi-Track Diplomacy), Public Policy Research Organizations (Georgia's Reforms Associates – GRASS) and large scale international and regional educational projects with an emphasis on youth issues (European Youth Parliament, Eastern European Summer School). Along with the hands-on working experience, Asmati received several academic excellence and research-oriented scholarships (Policy, Advocacy, and Civil Society Development in Georgia (G-PAC)).
Asmati's experience at the Ministry of Defence of Georgia expended in the sphere of International Relations and Euro-Atlantic Integration. Her work in National Democracy Institute covered one year fellowship at the Parliament of Georgia, European Integration Committee.
In a capacity of a director of various regional and international projects and as a vice-president European Parliament Georgia Asmati drafted strategies and provided training on organizational development with an emphasis on fund-raising and negotiations. Asmati's experience in the field of organizational development counts up to 10 years of her professional life.
Asmati has more than six years of expertise in the field of training, education and youth. Along with the above mentioned capacities, she led trainings and seminars on the Good Governance, Open society, Advocacy and the means of youth involvement in societal life.
Currently Ms. Naskidashvili is a PhD student in International Relations at Caucasus University, specializing in conflict resolution negotiation strategies. She holds a Master's degree in Public Administration and Bachelor's Degree in International Relations. Asmati participated in various exchange programs and practical workshops in Riga, Latvia and Berlin, Germany.