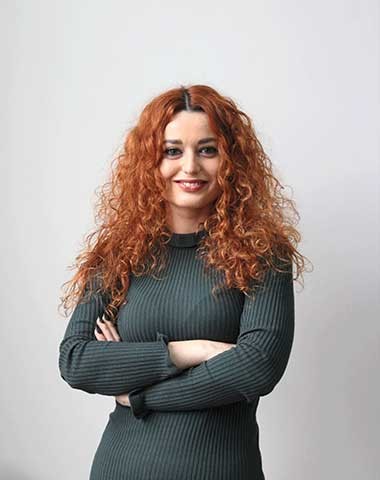 Gvantsa Kheladze
Senior Assistant to the Dean
Gvantsa Kheladze has been a part of SDSU Georgia team since year 2015. She provides strategic leadership and direction for the Dean's Office at SDSU Georgia, represents the Dean in communication with all departments, main campus, Faculty, Students, Partners, and other stakeholders; Serves as liaison with partners; Maintains management of due dates for evaluation purposes.
Gvantsa is reponsible for communications and special event coordination and management, as well as organizational Process management, including administering the business functions of the organization, development and oversight of policies, ensuring compliance of policies with general university regulations. She also handles reporting to the donor organizations and main campus.
Ms. Kheladze is a PhD student in Economics at Caucasus University. Her educational background includes a M.A. in Public Administration and a B.Sc. in Finance and Economics. She has 15+ years of progressive administrative/finance experience of working in a local/international business sector and 9 years of administrative, academic process management, and teaching experience in higher education institutions.