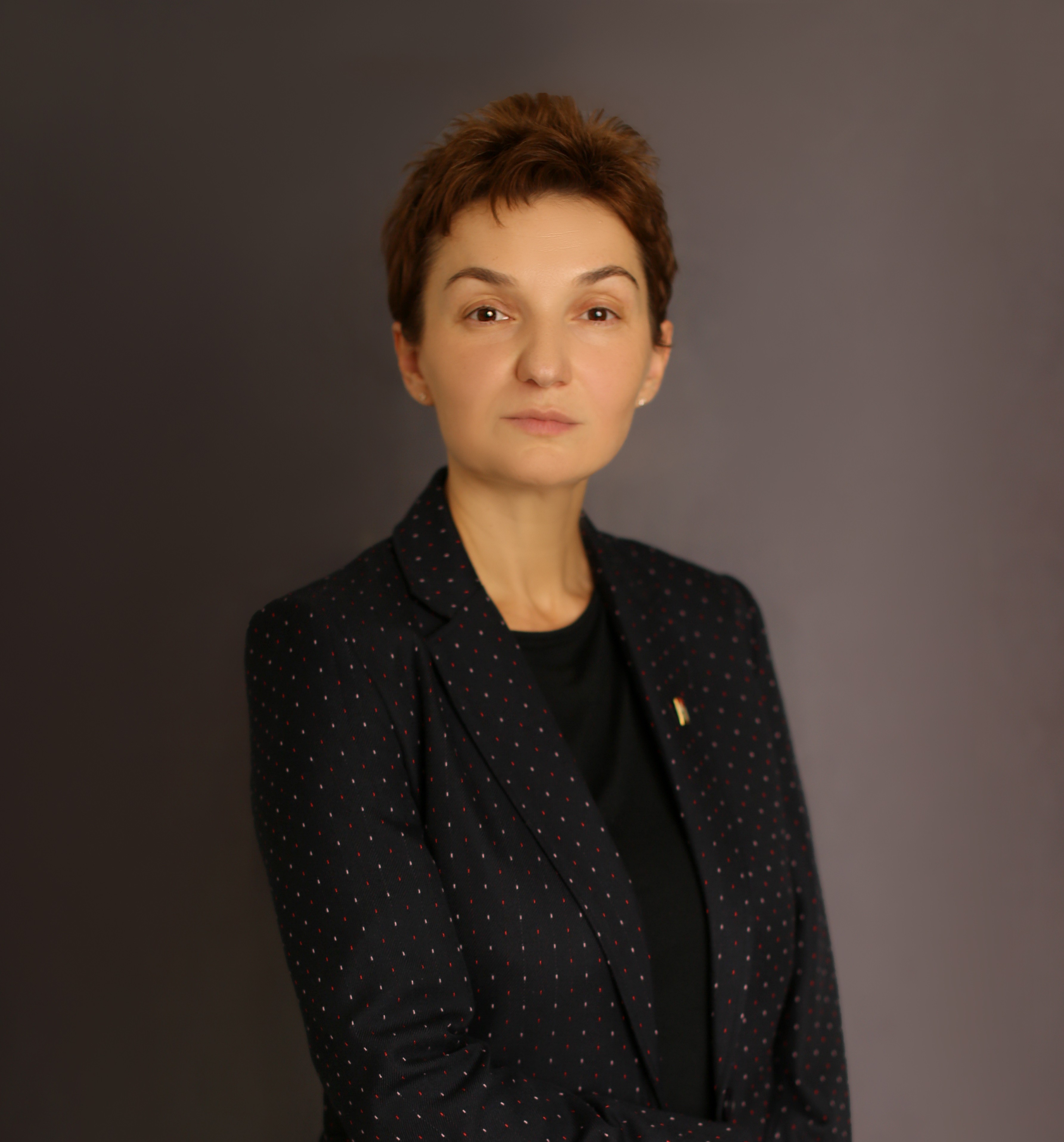 Julie Kapanadze
Legal Advisor
Julie Kapanadze joined San Diego State University – Georgia in 2018. She holds Masters degree in International Law from Tbilisi State University, MSc in Society and Politics from Tbilisi State University and MA in European Integration from the University of Kent Law School in Canterbury.
Ms. Kapanadze has 20 years of experience of working for private and public institutions, also as a volunteer advising socially unprotected classes on legal issues.
The key positions held include: Legal Consultant of the San Diego State University - Georgia (Millennium Challenge Account - Georgia higher education project), Legal Consultant of the UK Good Governance Fund project "Facilitation of Public–Private Partnerships in the Georgian VET System" managed by PricewaterCoopers Georgia, Legal Expert of the MCA-G project "Industry Led Skills and Workforce Development", Adviser to the Legal Department of the Ministry of Finance of Georgia on international agreements and AML/FT issues, Coordinator of the interagency working group under the AML/FT Interagency Council led by the Ministry of Finance, representing MOF at the MONEYVAL Committee of the Council of Europe, in charge of the Ministry of Finance component in the Inter-Agency Council on Visa Liberalization formed by the Ministry of Foreign Affairs of Georgia, Deputy Head of the Finance Academy of the Ministry of Finance of Georgia, Member of the Coordinating Council on Public Financial Management, Lawyer of the "First Managing Company" LLC, Team leader of the Project management group at the Academy of the Ministry of Internal Affairs, Senior Specialist of the International Law Division at the Ministry of Defense of Georgia, Advisor of the Foreign Policy Analysis Service of the State Chancellery of Georgia.
Academic work: 10 years of experience of serving as a chief editor of the scientific journal issued by the Constitutional Court of Georgia in Partnership with Ilia State University "Constitutional Law Review".
Teaching experience at Caucasus University, Caucasus International University and Georgia Institute of Public Affairs.
Publications: ''Human Rights Conditionality in European Union's External Affairs'' by Julieta Kapanadze, Feb 2010, Germany. Publisher: VDM Verlag Dr. Muller.
"Transport as a Key Factor for Development - Objectives and Implementation of Selected EC and Georgian Transport Regulations", by Wolfgang Tiede and Julie Kapanadze, The European Legal Forum (EuLF) (6, 2007, 302 - 313) Copyright © 2007 IPR Verlag GmbH.
Up to 30 articles published in the Newspaper 'Georgia Today'.
Honors/Distinctions: Scholarship recipient of NUFFIC, Development office of the College of Europe, Development and Reform Fund under the President of Georgia, European Commission and British Academy, Jean Monnet Chair of European Integration at the University of Limerick.