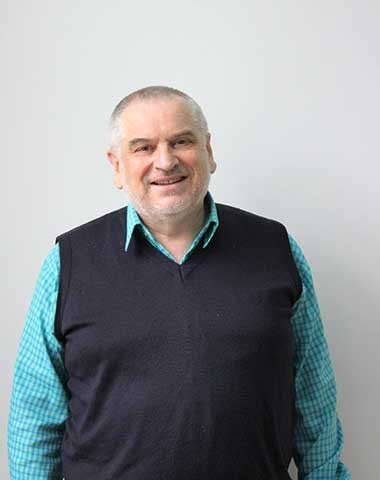 Lado Kiknadze
Fin/Admin director
Lado Kiknadze joined San Diego State University Georgia in October 2014 and assumed the responsibilities of Director of budget, finance and administration. He oversees all areas of finance and administration. Mr. Kiknadze had previously worked in various non-government organizations both abroad and in Georgia, namely: WAI, White Star, IRC, Internews, IRC, IMC.
Aside from serving in the sphere of financial service, Mr. Kiknadze has experience in teaching Programming languages, Computer Science, Mathematical logic, Management theory and optimization at Georgian Technical University. He is also the author of several scientific articles.
Mr. Kiknadze holds a bachelor's degree in Computer Science from Georgian Technical University and PhD. from Moscow's Power University.