About SDSU Georgia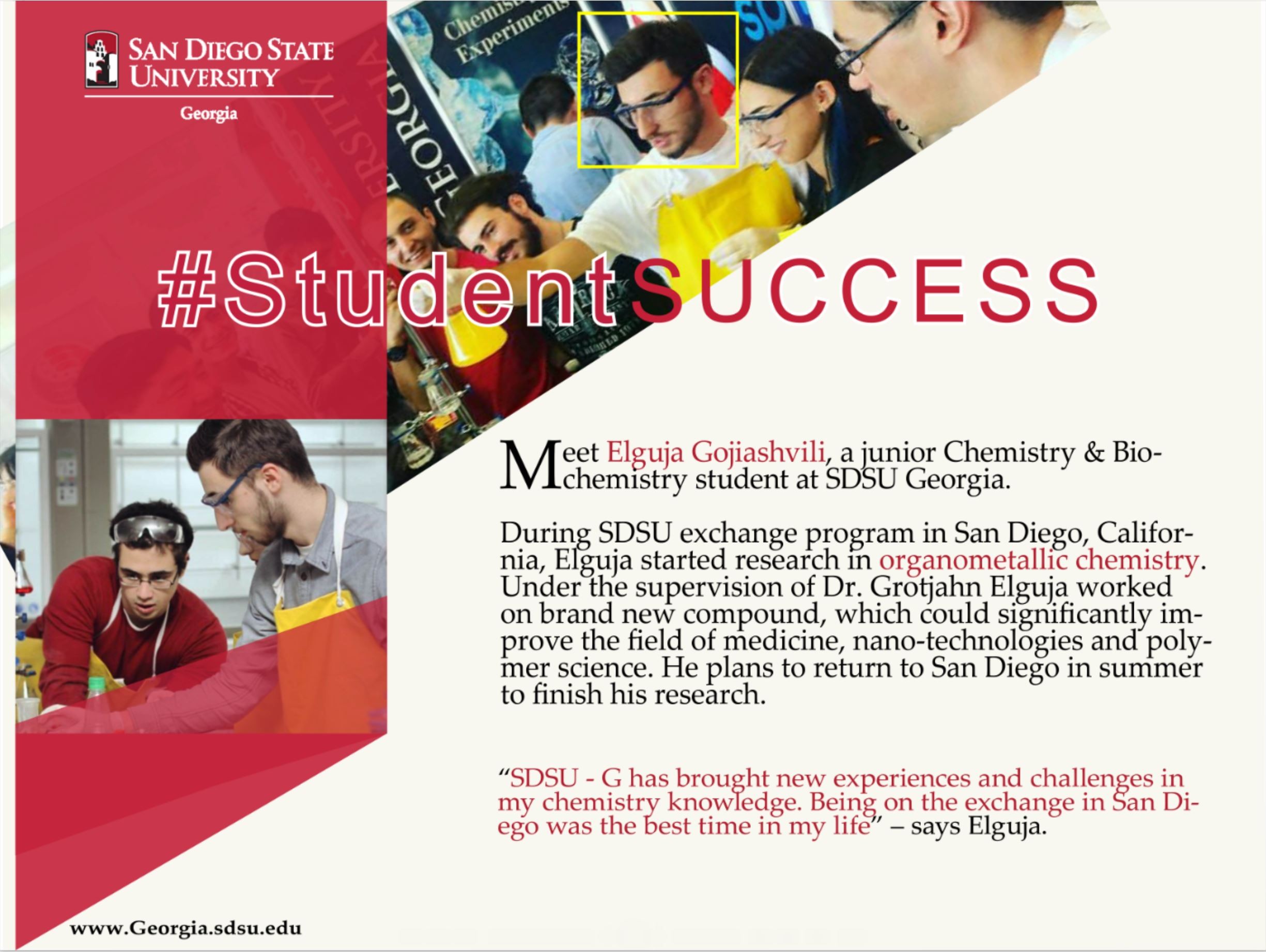 About SDSU Georgia

Students have an exciting educational opportunity to study in Tbilisi, Georgia and earn a professionally accredited and internationally recognized U.S. bachelor's degree in the heart of the Caucasus.
San Diego State University (SDSU), along with three top Georgian universities, Georgian Technical University (GTU), Ilia State University (ISU), and Tbilisi State University (TSU) is offering courses leading to science, technology, engineering, and mathematics (STEM) internationally accredited bachelor's degrees.
These American-style programs include a well-rounded liberal arts education and feature: Western Association of Schools and Colleges accreditation, and ABET (Accreditation Board for Engineering and Technology) or ACS (American Chemical Society) accreditation.
SDSU-Georgia graduates will leave with a broad base of knowledge and the critical thinking skills necessary to succeed in a STEM career locally, regionally, or internationally.
Members of the SDSU-Georgia community, form a unique and special cohort of individuals who will earn regionally and nationally accredited and internationally recognized, high-quality STEM bachelor's degrees. Additionally, students will be exposed to academic benefits available to students at San Diego State University, including state-of-the-art technology and laboratories. The San Diego State Aztecs alumni family includes over 300,000 national and international leaders. We hope you will join us to pursue your academic, professional and personal goals.
Laboratories
Laboratories located on SDSU Georgia's partner universities' campuses allow students the opportunity to learn in some of the well-equipped and state-of-the-art spaces in the region.
Lab spaces are outfitted with the latest in learning equipment in order to ensure practical, high-quality study and research.
INTERNATIONAL STUDENT CENTER
SDSU Georgia San Diego State University Georgia
5 Kostava Street, 3rd floor Tbilisi, 0108, Georgia
Phone:
+995 32 2 311 611
Email:
For program inquiries inside of Georgia, please contact us at
Georgiainfo@sdsu.edu