About SDSU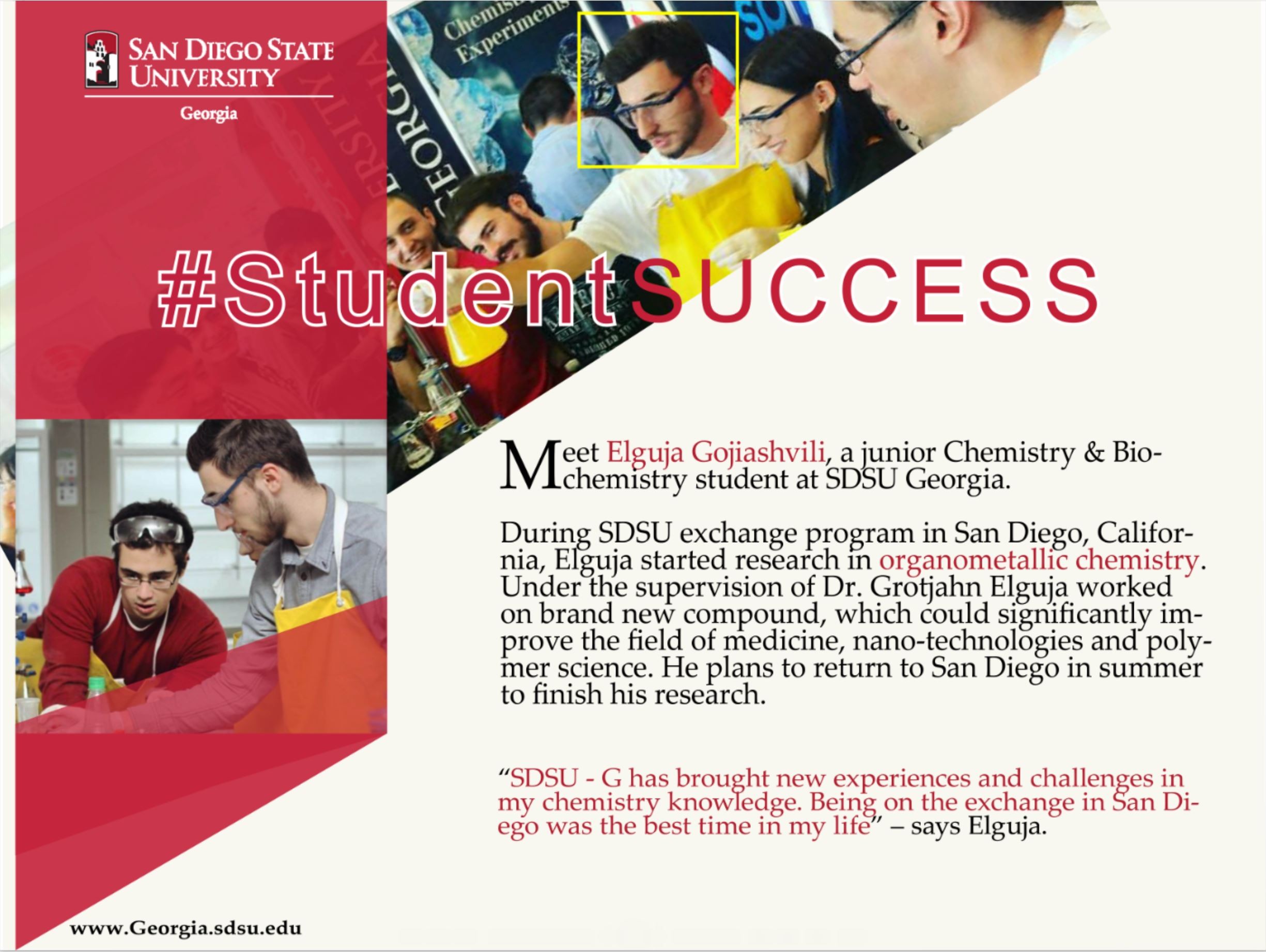 GREETINGS | FROM SAN DIEGO California
San Diego State University is a leading U.S. research university committed to providing transformational learning opportunities to produce leaders and change-makers. Our bachelor's degree graduates go on to challenging masters or doctoral programs and high-demanding professional careers.
Our strategic plan, "Building on Excellence," identifies our three top priorities at SDSU:
- Fostering student success
- Advancing research and creative endeavors
- Expanding our role as a center of community life and engagement.
"Leadership Starts Here" is the fundamental principle SDSU bases itself on and the promise of an innovative and interdisciplinary education for our students. By direct contact with faculty and a strong international emphasis, students will graduate with the knowledge and skills to create their own global future. SDSU is committed to leading education innovating from the local to international arenas.
SDSU Ranking and Recognition

San Diego State University continues to gain recognition as a leader in higher education.
It is currently ranked in the top 70 public universities in U.S. News & World Report's annual ranking of America's Best Colleges.
• SDSU's undergraduate international business program is ranked No. 12 in the nation. The undergraduate business and engineering programs rank in the top 100 according to U.S. News and World Report.
• SDSU is a hub of student invention and innovation, led by the Lavin Entrepreneurship Center and the Zahn Innovation Platform. FORBES magazine ranked SDSU No. 23 on its list of America's Most Entrepreneurial Universities, while U.S. News and World Report ranked SDSU's entrepreneurship program No. 21 among the nation's public universities.
• San Diego State University is one of 20 universities nationwide, along with Stanford and the University of Virginia, to be recognized in 2016 for the sustained excellence of its fundraising program by the Council for Advancement and Support of Education.
• SDSU staff and faculty are awarded more than $130 million annually in research grants and contracts, providing opportunities for undergraduate research.
INTERNATIONAL STUDENT CENTER
SDSU Georgia San Diego State University Georgia
5 Kostava Street, 3rd floor Tbilisi, 0108, Georgia
Phone:
+995 32 2 311 611
Email:
For program inquiries inside of Georgia, please contact us at
Georgiainfo@sdsu.edu