Dean's welcome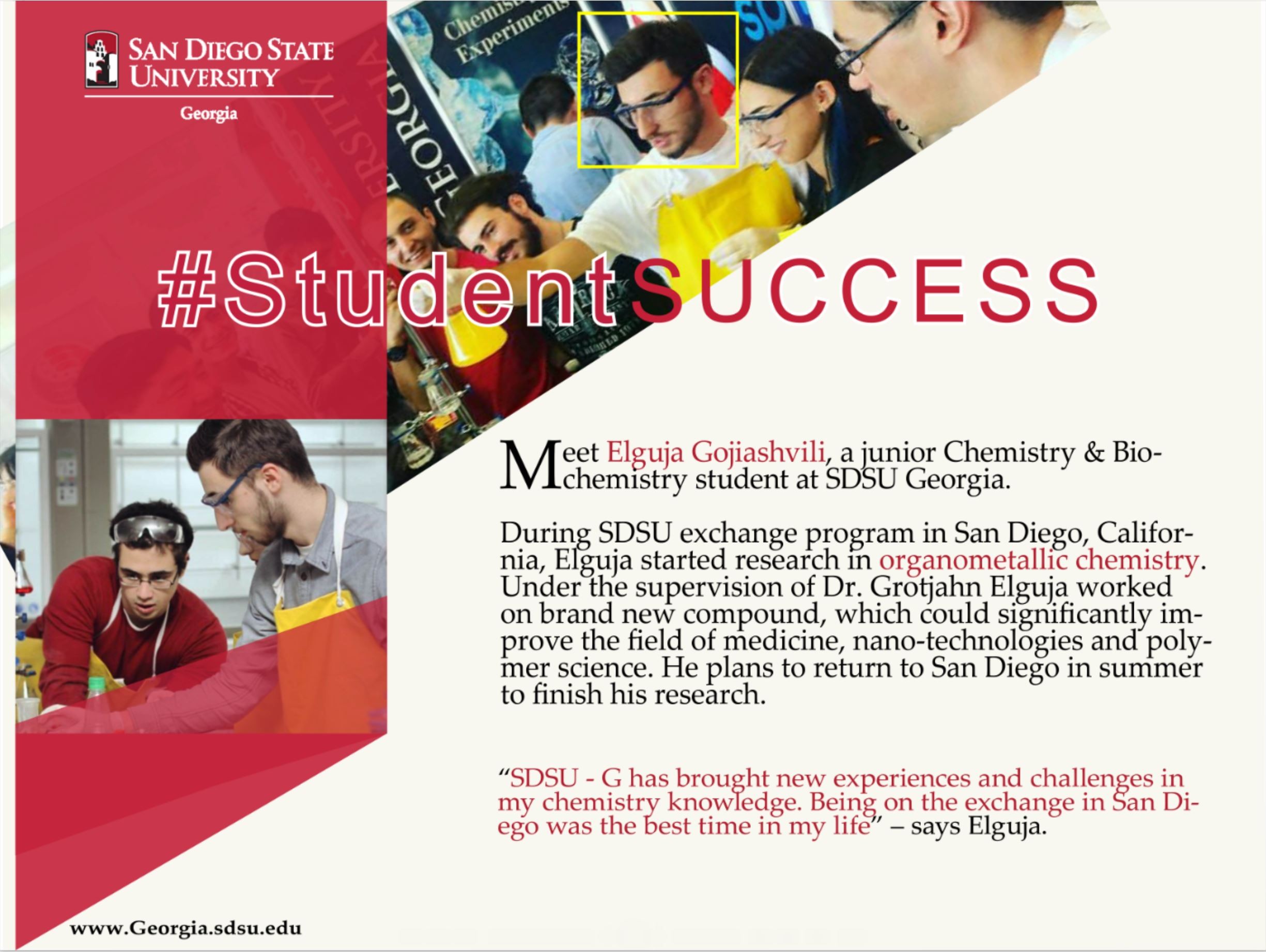 Dear International Students,
Each SDSU student is a success story waiting to happen!
Welcome to San Diego State University Georgia. We are thrilled you will be joining our outstanding community of STEM learners. We pride ourselves to have built the most welcoming and friendly environment where international students can integrate in the society and thrive to achieve their goals.
As a member of the SDSU Georgia community, you will be an integral part of a unique and special cohort of individuals who will earn regionally and nationally accredited and internationally recognized, high-quality STEM bachelor's degrees. Additionally, you'll be exposed to academic benefits afforded to students at San Diego State University, including state-of-the-art technology and laboratories. When you study in SDSU Georgia campus, you will be a matriculated student at SDSU (main Campus) and you will receive your SDSU diploma from the main campus which will be identical of your friend studying on the SDSU San Diego campus. In addition, you will be a fully matriculated student in one of our partner universities in Georgia (TSU, GTU or ISU), with full right and benefits, earning a second diploma from our partner university. Our U.S. Degree programs include a well-rounded liberal arts education and feature. SDSU-Georgia graduates will leave with a broad base of knowledge and the critical thinking skills necessary to succeed in a STEM career locally, regionally, or internationally.
In addition to our academic programs and fully equipped labs, SDSU Georgia offers you a wide range of extracurricular activities with the aim to integrate all international students into SDSU-G community. Our SDSU family deeply appreciates a multi-cultural environment and we are always open to any opportunity that avails itself for multi-cultural sharing between local and international students. Student Service programs are especially designed to fully reflect all the needs international students may have in the process of their adjustment to the new environment. I hope your American experience in Georgia will be unforgettable. Best of luck in all your academic and professional endeavors.
Looking forward to personally meeting each and every one of you and please know that we are very glad to have you here!

Halil Guven, Ph.D.
Dean
INTERNATIONAL STUDENT CENTER
SDSU Georgia San Diego State University Georgia
5 Kostava Street, 3rd floor Tbilisi, 0108, Georgia
Phone:
+995 32 2 311 611
Email:
For program inquiries inside of Georgia, please contact us at
Georgiainfo@sdsu.edu