How to Apply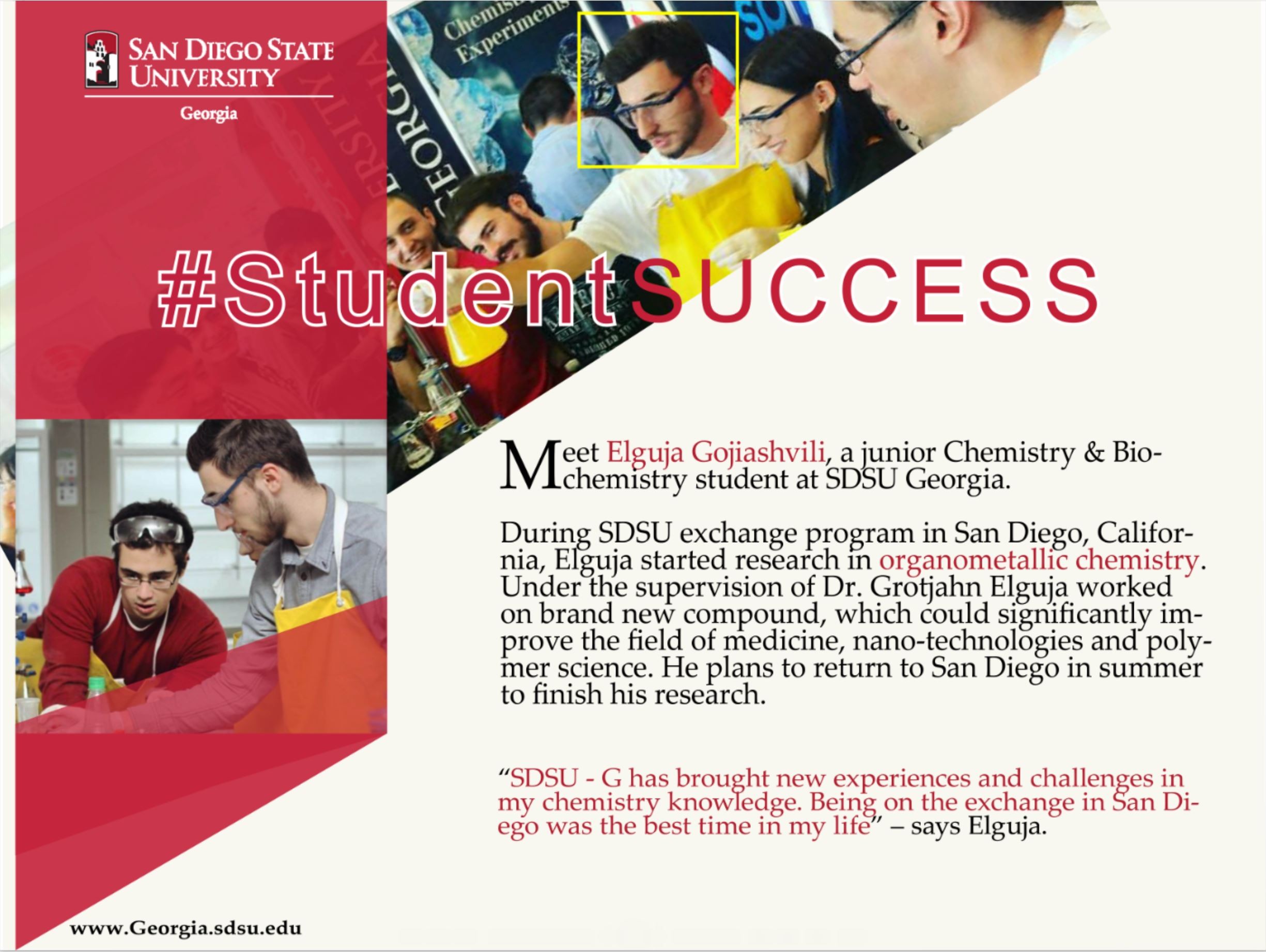 Applying to SDSU Georgia is a 2-step process:
To fill out your application please visit Cal State Apply at: https://www2.calstate.edu/apply;
Please find below detailed instructions for completing the application process.
Please read carefully the instructions for completing the application. There is step-by step guidance throughout all questions of the application form. Link to tutorial:
https://arweb.sdsu.edu/es/admissions/presentations/CalStateApplyTutorial-FTFInternational-2018.pptx
https://arweb.sdsu.edu/es/admissions/international/freshmen/apply/index.html
After completing the application, please make sure you send us the required documents below via post:

REQUIRED:
Copy of your official school diploma translated into English and legally notarized.
Original version of your high school's official transcript if issued in English, or a copy of your high school's official transcript translated into English and legally notarized, if issued in another language
Copy of your TOEFL iBT score report if you have taken the test. The minimum requirement for admission is iBT 70. Under special circumstances, SDSU Georgia may grant a grace period for submitting the TOEFL score maximum until the end of the first semester of your studies. In this case, you must write a short statement explaining your request for the grace period and include the request in your mail package. SDSU Georgia International Admissions will respond with the approval under special circumstances.
All instruction at SDSU-Georgia is in English and students are expected to pass one of the following exams:
High school transcripts (grades 9-11 if applicable)Please mail all required documents to the following address:
ATTN: International Student Recruitment
San Diego State University Georgia
5 Kostava Street, 3rd floor
Tbilisi, 0108, Georgia
REQUIRED:
Send official test scores for SAT, ACT, and/or AP exams
Scholastic Aptitude Test (SAT) and/or the American College Testing Program (ACT) electronic test scores for all exams you have taken (if not listed on your high school transcript).
NOT REQUIRED:
NO REFERENCE LETTERS REQUIRED.
Decisions take up to two weeks and are made on a rolling basis, therefore apply sooner than later!
We are here as you make this important decision and look forward to working with you to finalize your plans to continue your education with the San Diego State University in Georgia. Please do not hesitate to contact SDSU Georgia International Student Outreach Team should you require additional assistance and guidance with regard to your application and admission process.
We can be reached at:
E-mail: georgiainfo@sdsu.edu
Tel : (+995 32) 2252615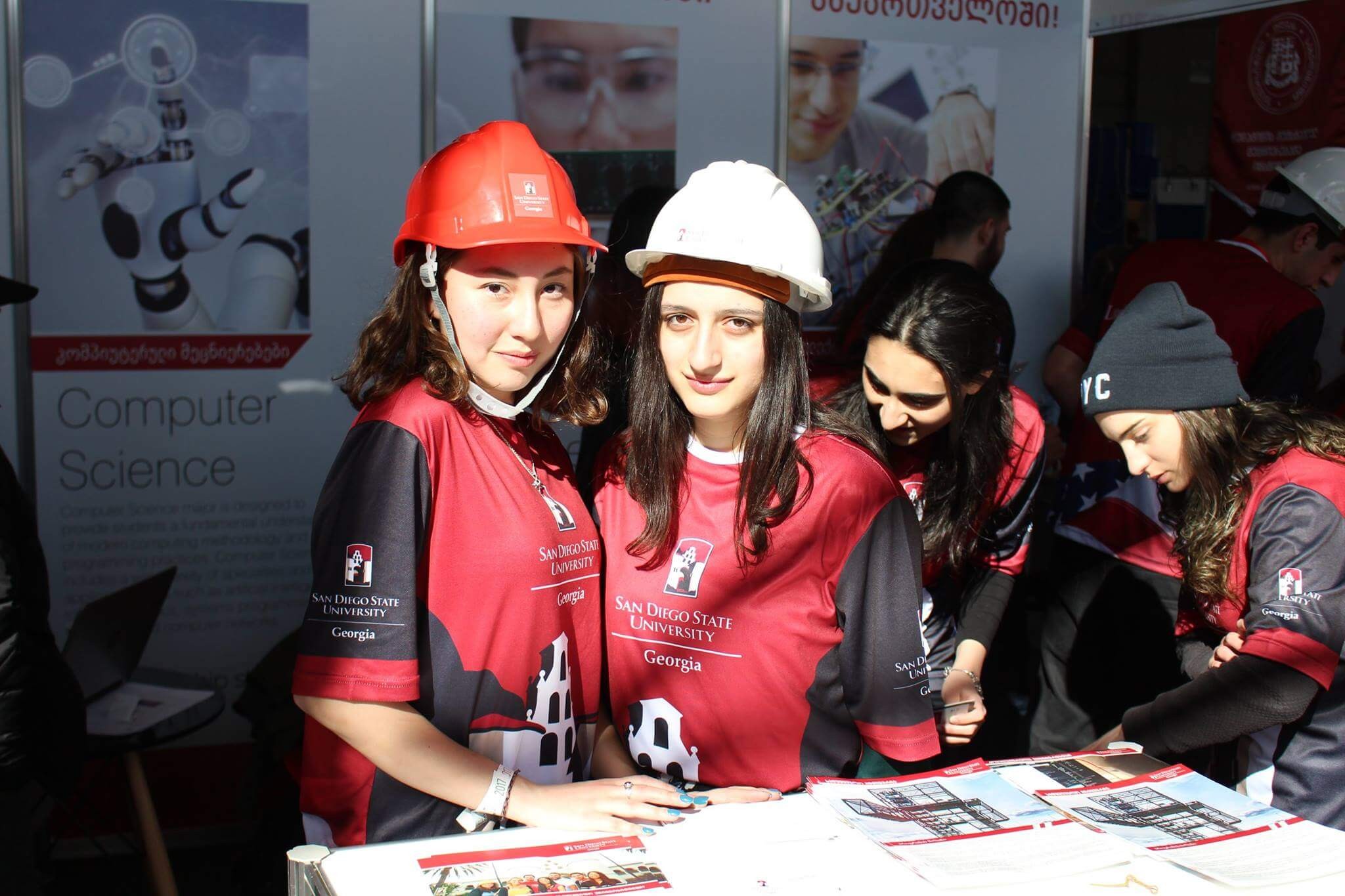 INTERNATIONAL STUDENT CENTER
SDSU Georgia San Diego State University Georgia
5 Kostava Street, 3rd floor Tbilisi, 0108, Georgia
Phone:
+995 32 2 311 611
Email:
For program inquiries inside of Georgia, please contact us at
Georgiainfo@sdsu.edu