Tuition & Scholarships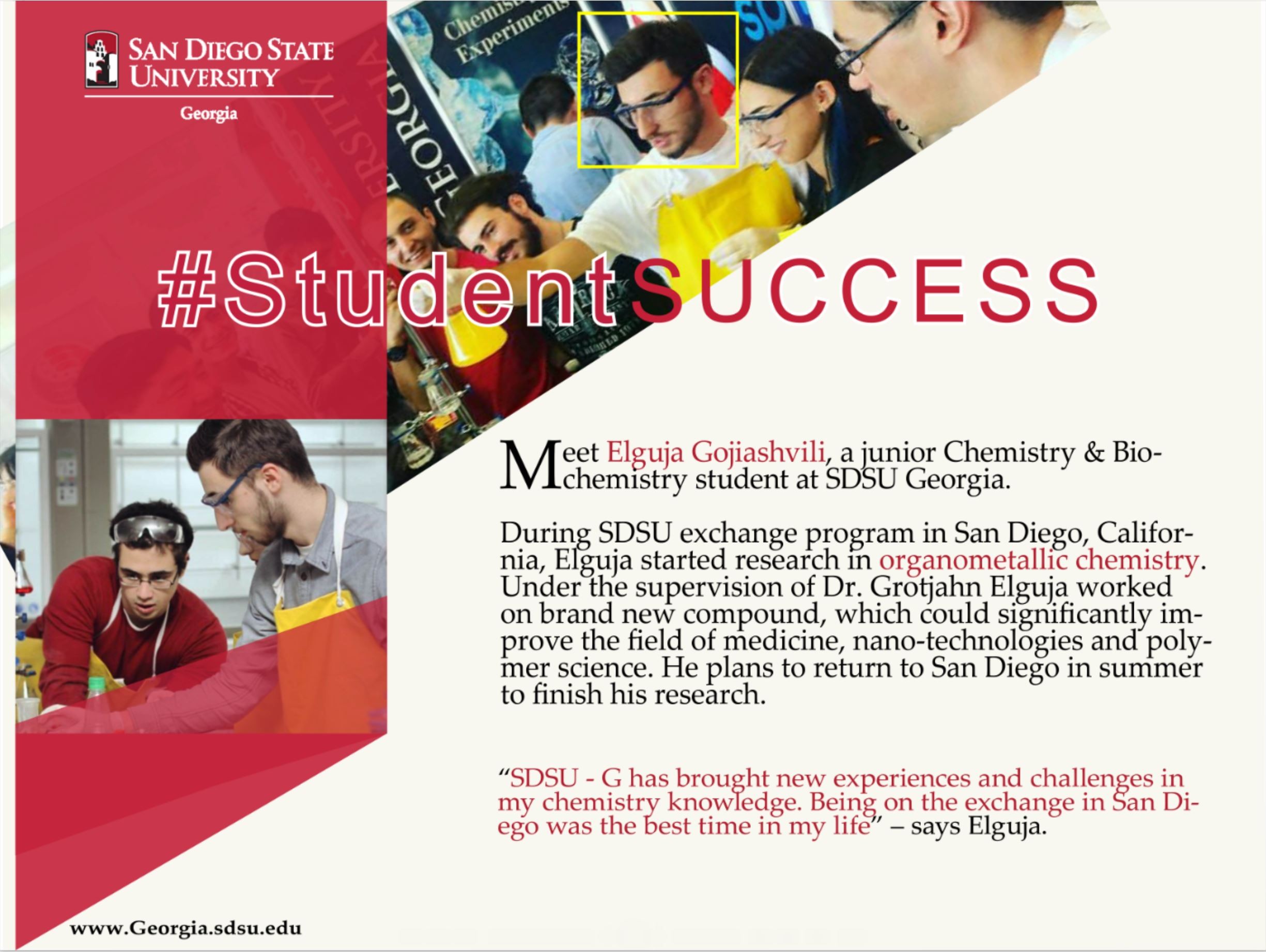 Tuition Fee
Tuition Fee and Financial Aid for International Students: Tuition fee for SDSU-Georgia programs is $13,500 USD per year.
International students are eligible to apply for additional funding from San Diego State University-Georgia.
By completing your application at the Cal State Apply you may be eligible for the 25% tuition reduction to make your education more affordable. When you complete your application we will be further in touch with you to finalize your financial aid offer.
Scholarships up to 25% is available.
Exchange Opportunities
Students are offered various exchange opportunities. Complete your entire degree by enrolling in SDSU classes at one or more of our partner institutions or:
3 + 1 Study first 3 years in Tbilisi, Georgia and last year at SDSU home campus in San Diego,
California
2 + 2 Study first 2 years in Tbilisi, Georgia and last 2 years at SDSU home campus in San Diego, California
INTERNATIONAL STUDENT CENTER
SDSU Georgia San Diego State University Georgia
5 Kostava Street, 3rd floor Tbilisi, 0108, Georgia
Phone:
+995 32 2 311 611
Email:
For program inquiries inside of Georgia, please contact us at
Georgiainfo@sdsu.edu